---

Toyspeed had been planning to have a Grasskhana for some time and it was all set up and ready to go for early January 2003. Unfortunately due to poor weather this was deferred untilL March, and nearly didnt happen then... but we persevered and the weather was (almost) perfect for us second time around.

So what is a Grasskhana?

Basically we put our cars onto a grass field and 'rark it up'. This gives us a chance to give our cars a thrashing without having to break the law :) Its also good fun and an excellent excuse to learn a bit more about the way our cars handle.

Toyspeed Grasskhana was on the Weekend of 1-2 March 2003 and held at the Te Mata Domain, just outside of Raglan.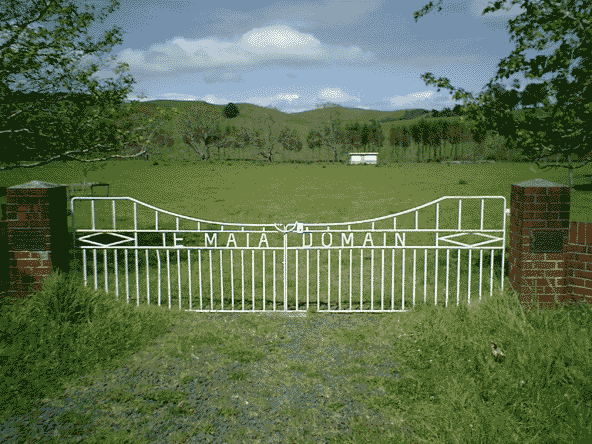 Not bad???
The local folks kindly gave permission for us to tear up their Domain as the small township's domain gets essentially zero usage - and we offered to cover the costs of repairing any damage we caused, of course! Thanks to BREGIZ and his legwork in arranging this for us.
A lot of the TS members attending cruised down from Auckland (or in from Hamilton) on Friday night for a bit of a do. I decided I liked the comfort of my bed and instead headed down there to arrive shortly before 9am on Saturday.
The pics tell the rest of the story.
BIG thanks to BREGIZ, t0mslevin and co for setting this up for the club. The event was VERY well received by the members in attendance and by all accounts we impressed the locals with our conduct which is great. Well done to all the other attendees for showing we're not just another group of boyracers :-)
The majority of the pics on this site were taken with my girlfriends Kodak CX4200 on Hi-Res, and then digitally trimmed afterward. The pics are of quite high res so be warned, although the more distant shots kinda defeat this purpose...
As usual the commentary is mine and mine alone, I take full responsibility :P
---
The pics are split into three:

People Pics - Photos involving predominantly people, not cars. Includes the Podium shot :)

Show and Shine - From afterward, the obligatory photoshoot of the Toyotas in Attendance.

The Khana Itself - Well duh ! :)
---
Feedback welcome, as are submissions of any other relavent photos.

Mark (BlakJak) - photos published 10 March 2003.
---

All works Copyright © 2001 Mark Foster unless otherwise specified. All Rights Reserved
No work may be taken from this site without express permission.